It's no secret that Nvidia's 3000 series has seen no shortage of problems, as a result of the pandemic. Not due to its impressive benchmarks, or build quality, but due to a widespread chip shortage, and epidemic of scalpers online.
If you are one of the unlucky ones still trying to get your hands on a Nvidia 3000 series card, then 2022 has no shortage of hopeful news for you. As Nvidia has just announced its new Nvidia 3050 card, set to be released on January 27th, 2022, starting at a $249USD price point.
Today we'll be exploring the Nvidia 3050, its benchmarks, and what you can expect from picking up the new flagship mid-range GPU. As Nvidia has provided a wealth of information for us to delve into, as well as some insights into how the GPU manufacturer will be handling 2022 differently, compared to 2021 and 2020.
Nvidia 3050: What Are the Specs?
For all of you tech heads out there, we know it's important to strip down the new Nvidia 3050 to its most important quality: The Specs.
So, let's take a moment to list out the factory specs that you can expect from the Nvidia 3050.
It's important to note: This is just the Nvidia in-house specs, and does not include what third-party manufacturers, such as ASUS and MSI, will manage to make the card perform at. However, it is a good gauge to set your expectations on.
Nvidia 3050 Specs:
9 Shader-TFLOPS
18 RT-TFLOPS
73 Tensor-TFLOPS
8GB DDR6 On-Board Memory
2560 Nvidia CUDA Cores
78 GHz Boost Clock Speed
As you can see from the above specs, this puts the Nvidia 3050 squarely into the mid-range of what we've come to expect from the 3000 series. However, for a massive discount compared to other hardware solutions found within the 2000 series, and 1000 series.
Let's see how it stacks up in the benchmarks, compared to other cards.
Nvidia 3050: How Does it Benchmark?
When looking at the specs of the Nvidia 3050, many will assume the card sits around the GTX 1650, GTX 1650ti, and GTX 1080ti range. As the numbers match quite closely to what these cards provide.
Quite interestingly, the benchmarks for the Nvidia 3050 are significantly higher than what these cards can achieve. This is mostly due to the updated chip infrastructure that powers the 3000 series, compared to both the 1000 series, and 2000 series.

All benchmarks were conducted with a 144hz monitor, sitting at a 144p resolution. The standard for gaming these days. As well as DLSS, AI, and Ray-Tracing enabled.
The results were, as follows, for a range of mainstream AAA titles current on the market:
Marvel's Guardians of the Galaxy: 60-70FPS
COD: Black Ops Cold War: 65-75FPS
DOOM Eternal: 90FPS
F1 2021: 75FPS
Control: 65FPS
Escape from Tarkov: 65-90FPS
Final Fantasy 14: 90FPS
Hunt Showdown: 80FPS
COD Warzone: 70FPS
What Do These Benchmarks Show Us?
Compared to the 1000 series, and 2000 series cards of compared price points, the GTX 3050 absolutely blows these cards out of the water. With a significant 40% more performance in the benchmarks.
It also highlights the strength of Nvidia's 3000 series infrastructure for both power management, and boost clock technology, as the 3050 manages to outperform compared cards even sitting at a higher price point in both the 1000 and 2000 series.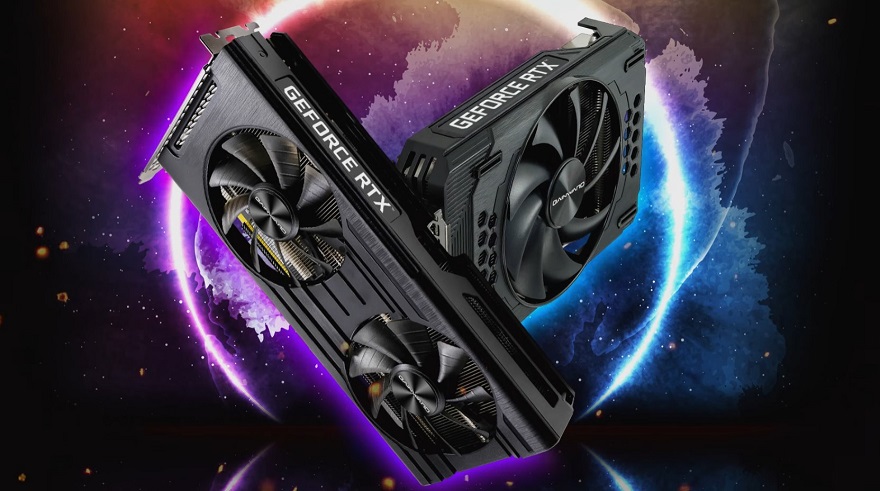 However, this does highlight the restrictions of the card as well. The 3050 will not outperform the vast majority of 3000 series cards, and sits comfortably at the low-end of what we've come to expect from Nvidia current range of GPUs.
This is, however, at a fraction of the cost. At a $249 price point, you'll be hard pressed to find a better value mid-range GPU on the market, come January 27th.
Should I Upgrade to the GTX 3050?
If you're currently running a 2080, 2080ti, or even a 2060, then the GTX 3050 will not be worth upgrading to. The performance boost, if any, compared to these cards is minor, and is not worth spending the cash to receive a tiny boost in Ray-Tracing efficiency.
However, if you are still holding on to a 1000 series, or even a 900 series card, then the GTX 3050 offers a significant upgrade to your performance specs, for an absolutely generous price point.
The Chip Shortage and Scalpers, will the GTX 3050 Suffer the Same Fate?
Nvidia has been upfront about their struggles with the chip shortage, and the scalping epidemic that has plagued the GPU market over the past two years. With many of the 3000 cards just now becoming available from retailers in many parts of the world, it's a valid concern for the incoming GTX 3050.
For the majority of Europe, UK, Australia, and US, Nvidia has been working closely with their third-party partners, as well as retail outlets, to make sure their systems cannot be abused by scalpers. As getting these cards into the hands of gamers is their top priority.
As for other parts in the world, Nvidia has stated that they will be working to secure supply for their customers. However, many storefronts, such as Amazon and eBay, continue to cause issues when it comes to regulating scalpers, bulk buyers, and scammers.
If you're looking to pick up a GTX 3050, turn to your local computer shop, or reputable online retailer.
As for the chip shortage, Nvidia has stated that they are confident in their current chip supply, and it will far exceed the market demand for the card. So, we shouldn't be experiencing any issues on that front.
Is The GTX 3050 The Next Crypto Card?
Simply put, absolutely not.
Crypto miners, who have been buying up GPUs all over the world, will not be interested in the GTX 3050. Its clock speeds are far too low, compared to many other miner favorite cards currently on the market.
Coupled with this, the GTX 3050 does not provide many of the power-saving benefits built into the 3090, 3080, and 3080ti, as well as many of the 2000 series cards. Whilst it does provide many of these benefits, the former cards far outclass it, in a strict mining sense.
There is no reason to believe that the GTX 3050 will be snatched up by crypto miners, thankfully. Leaving these cards to be bought by gamers, the intended market, to build into their next-gen systems.
The Future of Nvidia GPUs Looks Bright
Many industry experts have speculated that the GTX 3050 will be the last card released in the 3000 series. As, historically, Nvidia have always released their budget cards towards the end of the series.
This means we'll soon get a glimpse into the 4000 series, and what the future of Nvidia GPUs plan to offer. An exciting time, even if it is expected to be one or two years away, for those looking to hear about the next cutting-edge GPU.
The GTX 3050 is an impressive card, especially for its price point. A great option for those that have been looking for a cheap, and significant upgrade to their older Nvidia GPUs.
Will you be picking up the GTX 3050? Let's us know in the comments down below!